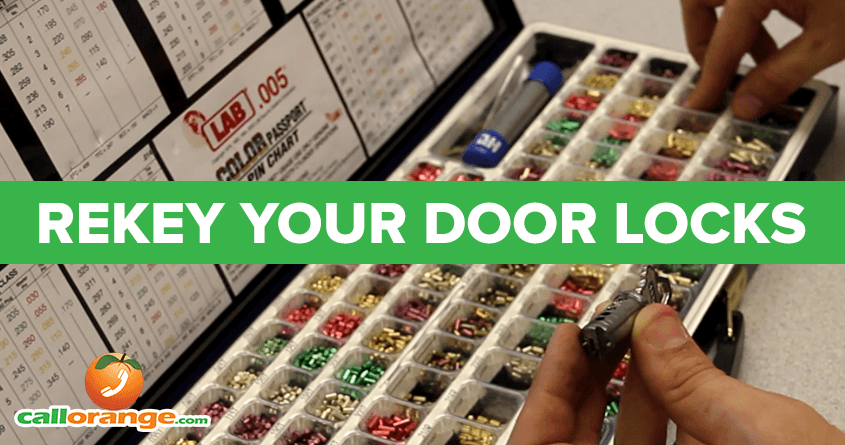 Lock Rekey Service
Moved into a new home? Who knows how many people may have a spare key to your new home? Immediately update your home security by rekeying the lock cylinders on all the exterior doors on your new home!
Employee turnover? Employees come and go, lose or never return keys to your office or building. Our mobile technicians can come to your business in Phoenix, AZ today to provide lock rekey service in addition to cutting new keys for all your doors, file cabinets, and secure areas of your office, commercial business, and warehouse.
Need a master keyed system? We can set up a master key lock system at your business that will enable you to control who has access to different secure areas while providing you a master key for all locks.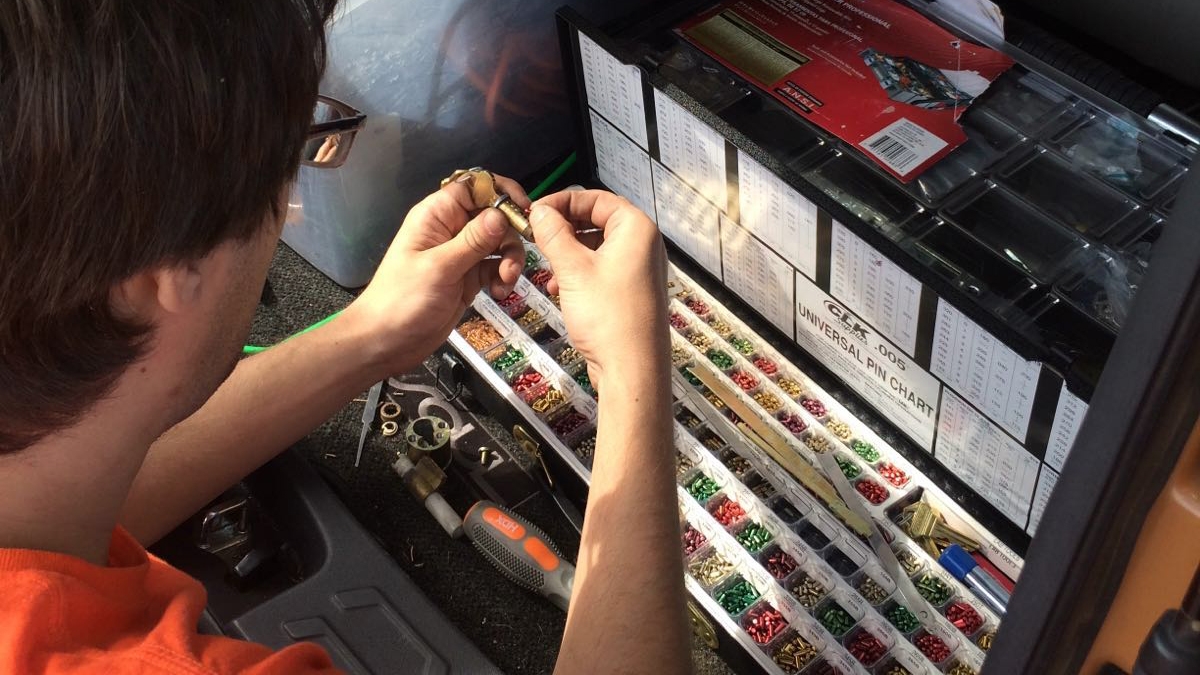 What is rekeying and how do we do it?
Rekeying a lock is when, rather than replacing the entire lock, we just remove the lock cylinder (where you insert the key) and change the pins in the lock to match new keys. This make it so that old keys will no longer work. This is important especially when moving into a new home and you don't know if anyone may have spare or duplicate keys to your home. Rekeying a lock is also much cheaper than replacing the entire lock and all the lock hardware. Watch the video to see a demonstration on how our locksmith technician rekeys a Schlage lock cylinder.
We can setup a master key system
Our locksmiths can rekey all your locks to work with a single key or setup a master key system so that certain keys will only work on specific door locks while  having a master key that can open all locks. This is especially beneficial for business that want to provide keys to employees but want to limit access to certain areas.