Secure Exit Door Alarm
Do you need to secure your building's emergency exit doors from unauthorized opening? You can easily have a cost effective surface mounted alarm installed. The Detex battery powered door alarm activates a 100dB alarm when an unauthorized person opens an exit door. Based on teh door location and your needs, CallOrange technicians can install a standard battery powered door alarm or, for outside doors, we can install the Detex EAX-500W Weatherized Exit Alarm for protection from rain, snow and inclement weather.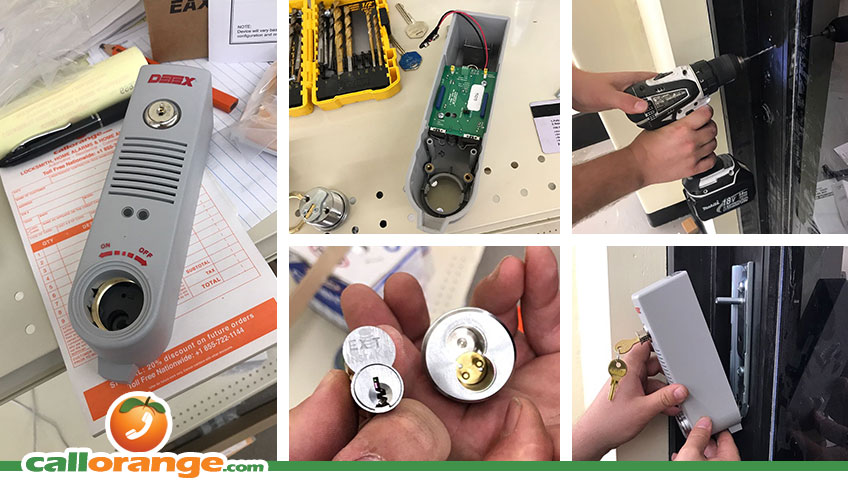 Don't wait, upgrade your building security now! CallOrange technicians are available 24 hours a day, seven days a week. Out commercial locksmith techs are available for same-day service and can be at your  business location within minutes of calling. Call Now!